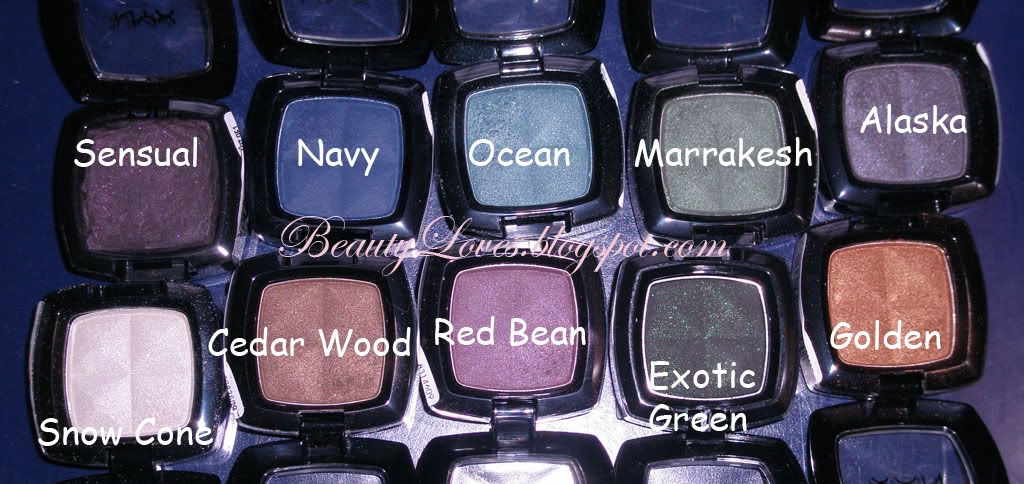 Click on images to enlarge. I'd forgotten Velvet Blue, it's not in the picture or swatch
These little babies are cheap, chic, and most are extremely good and useful. As evident from the swatches below, a lot of them are very pigmented while some goes on quite sheer unless a base is used.
1st row L-R: Cedar Wood, Ocean, Exotic Green
2nd row L-R: Golden, Marrakesh, Navy, Sensual
3rd row L-R: Snow Cone, Red Bean, Alaska
Texture wise, they are all soft, velvety and goes on skin smoothly with the exception of the matte eyeshadows. Those needs a
teeny
bit more effort to blend in and a base otherwise it seems to get into your pores and you'll see little odd spots on your eyelid. Check out Navy below.
There are a multitude of colours available however I noticed that some older shades seems to have disappear from the NYX main sites. The shades come in metallic (mm, my fav), sheer, matte, shimmer, glitter, and frosty. Like all NYX products, I always find the colour swatches on the website a bull.
Snow Cone (frosty white)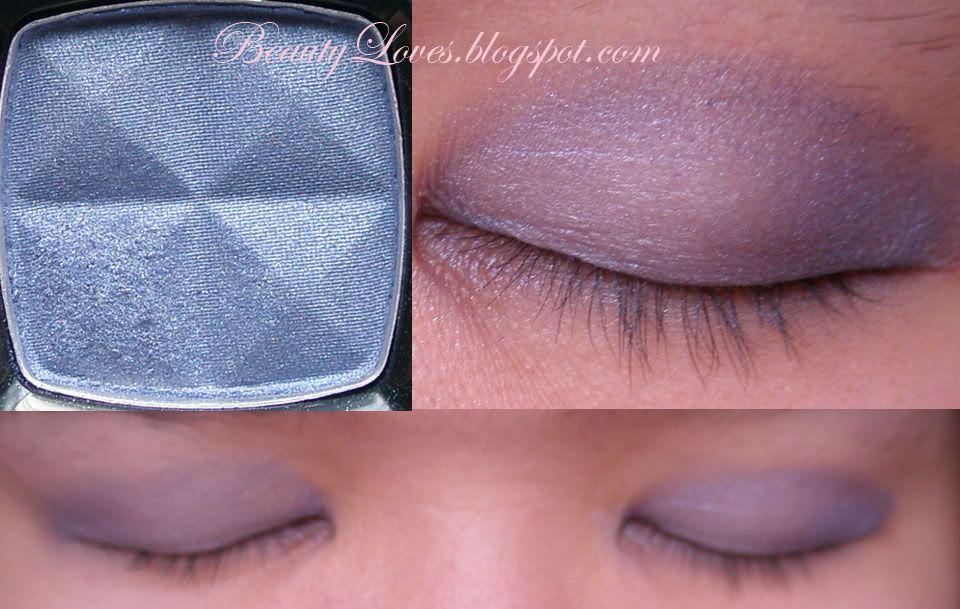 Navy (matte navy, eek the spots!)
Ocean (frosty blue green)
Red Bean (shimmer light purple)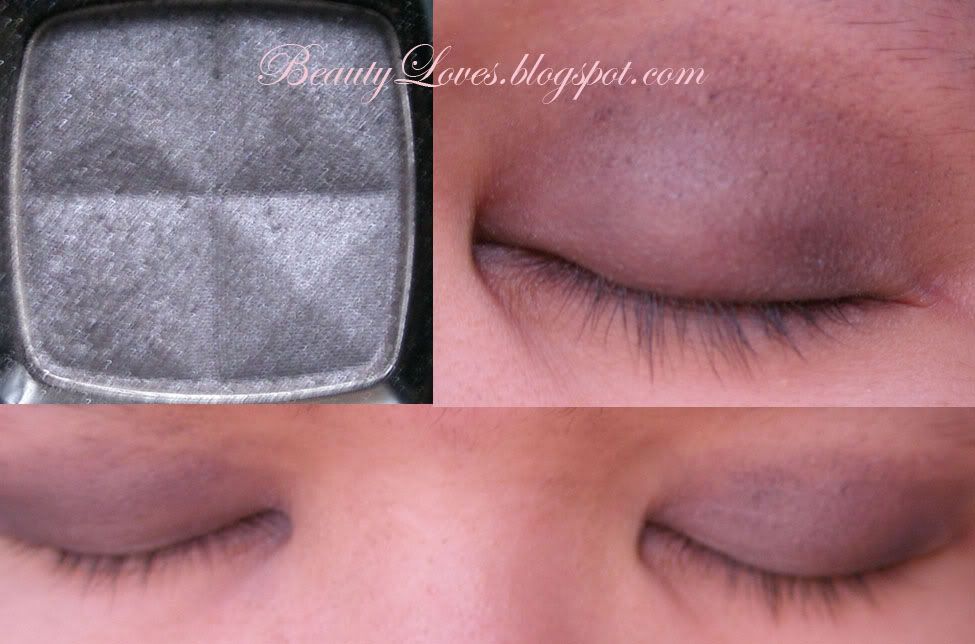 Alaska (frosty grey)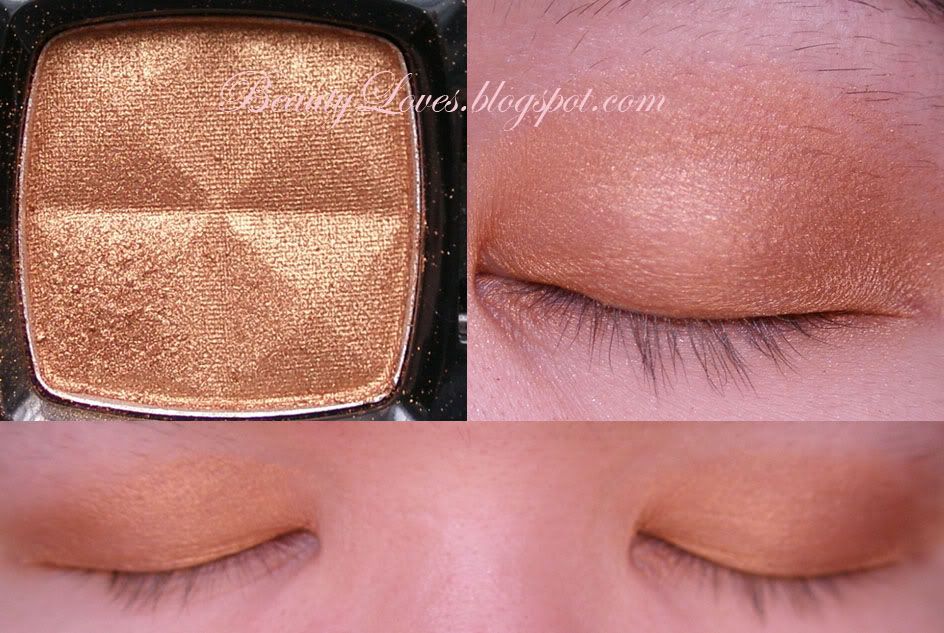 Golden (metallic gold, yum!)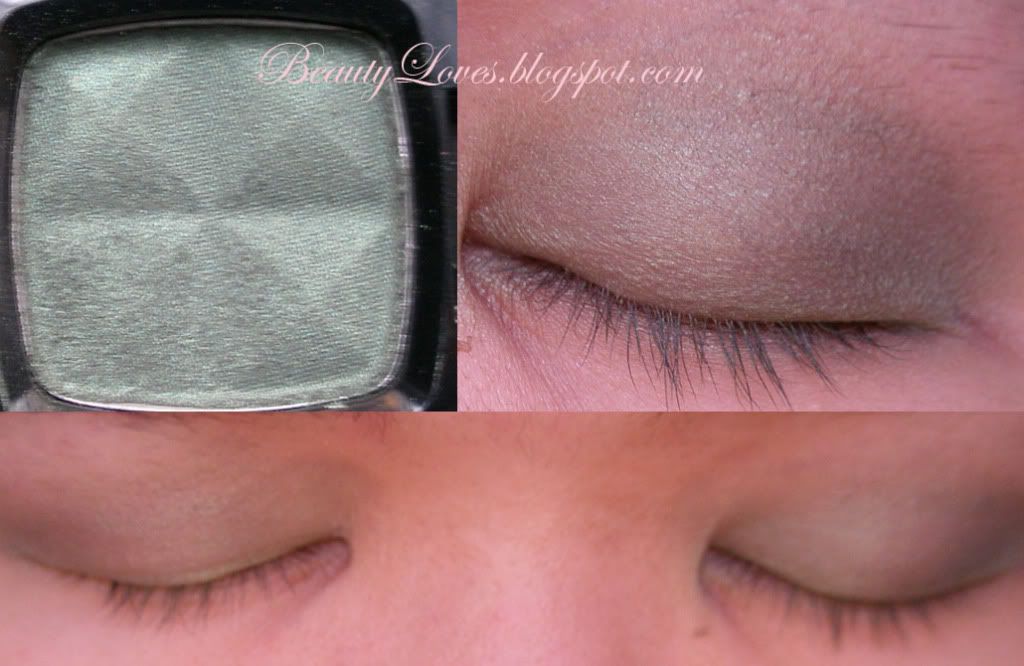 Marrakesh (shimmer light forest green)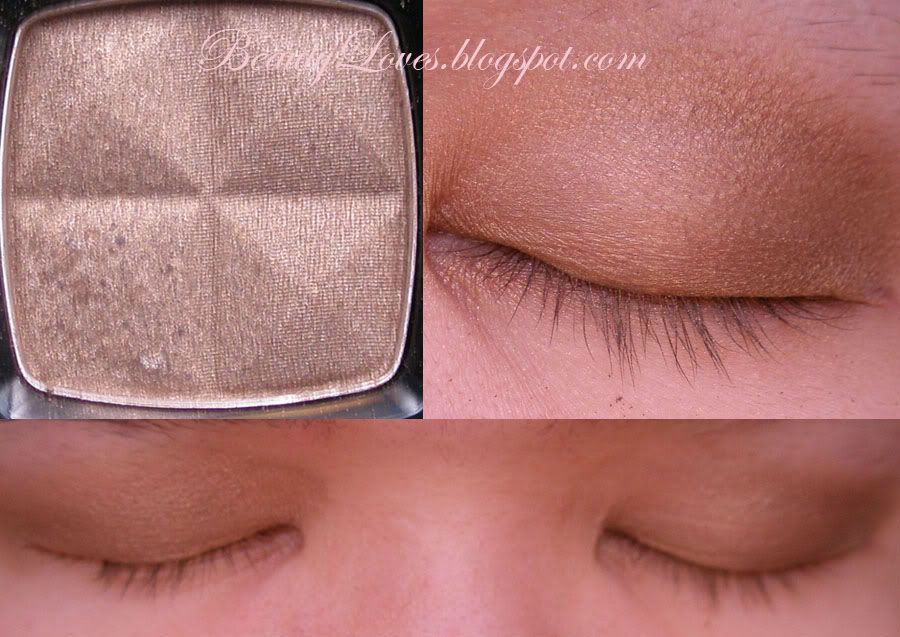 Cedar Wood (shimmer light brown)
Exotic Green (black base with fine green glitters)
For the price, they are way cheaper than a lot of eyeshadows out there and pretty worth it Would I buy this again? Like I said earlier, I'm moving on towards mineral eyeshadows so nope, I won't get this again. But not because they are crappy I assure you.
Price: USD 5, but often goes on sale
Net Weight: 0.11 oz/ 3 g
Suitable for: Beginners and above
Dependency: Brush, sponge, fingers
Available at: nyxcosmetics.com, Cherry Culture, NonPareil Boutique