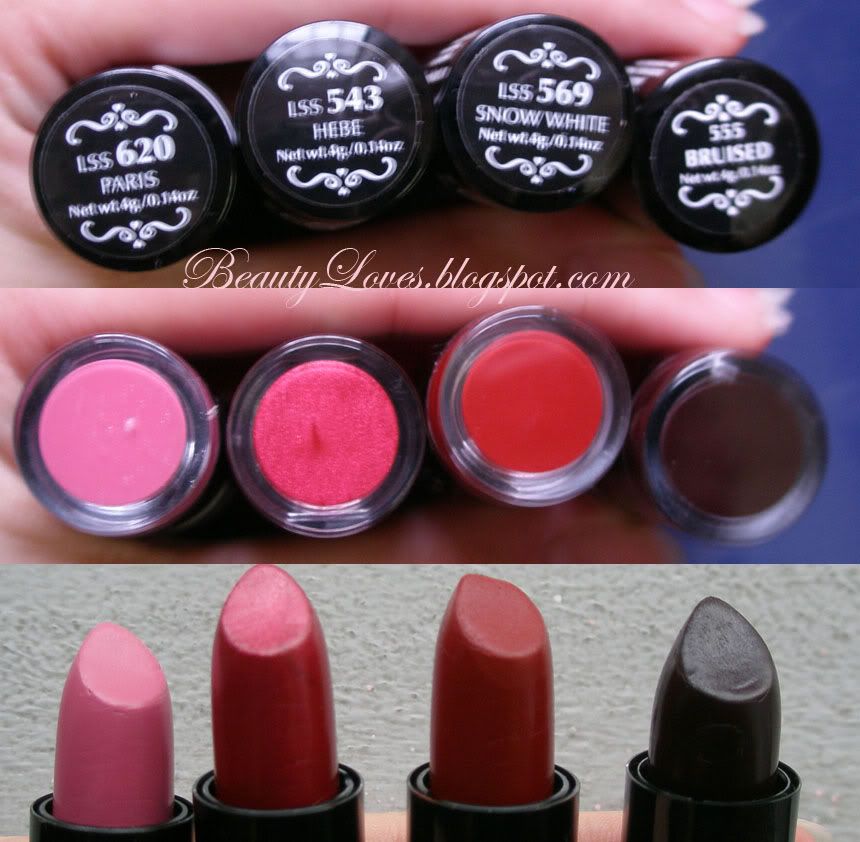 Click on images to enlarge
In Paris, Hebe, Snow White and Bruised.
I have to admit, I really am not a lip person. The only lip product I used most are lip balms and Benefit's Benetint. I dislike using lipstick as the colour will fade over time and I gotta reapply often. I dislike using gloss too as my hair will get stuck to my lips in an unflattering way when the air whips up a healty breeze. Imagine getting hay stuck to your lips, it's the same situation.
Most of all I hate my lips. Ugly little puckers :( But when I saw swatches of this everywhere, an irritating small voice grew at the back of my head.
"It's cheap! It's pigmented!! It's beautiful!!!", nasty little bugger keeps saying.
And so I caved in.
NYX Round lipsticks
comes in a variety of colours, so much so that I had a hard time choosing what I wanted. It did not help that the swatches on the main NYX site are horribly useless and unhelpful (I read too that they are inaccurate). Thanks to the many bloggers out there who provided beautiful swatches, I chose 4 of the most commonly bought shades.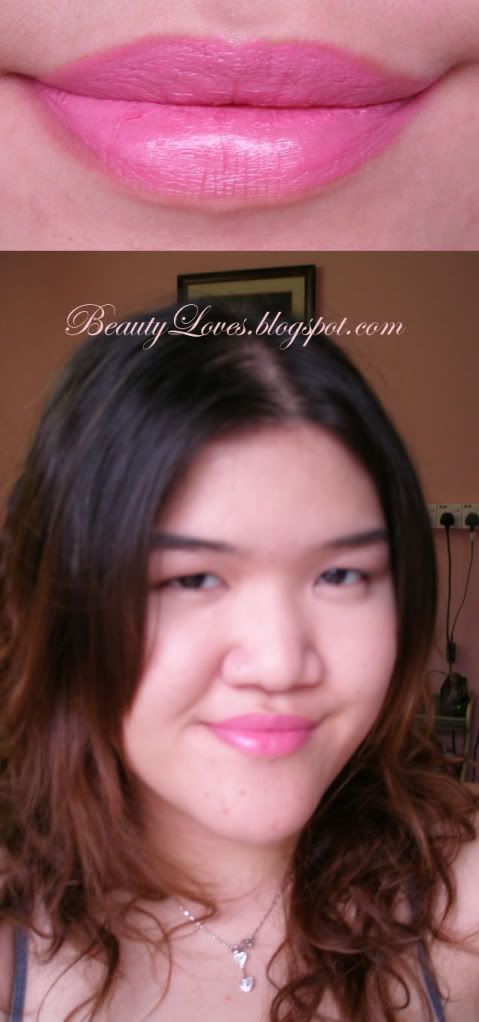 Paris is a cool pink shade that looks really sweet. It is of matte finish and it actually leaves your lips looking moisturized as appose to some matte lipstick that makes your lips look drier than Sahara. I have a warm undertone so to make this shade work I gotta warm up my eyes, otherwise I'll look like I belong in North Pole with Rudolph.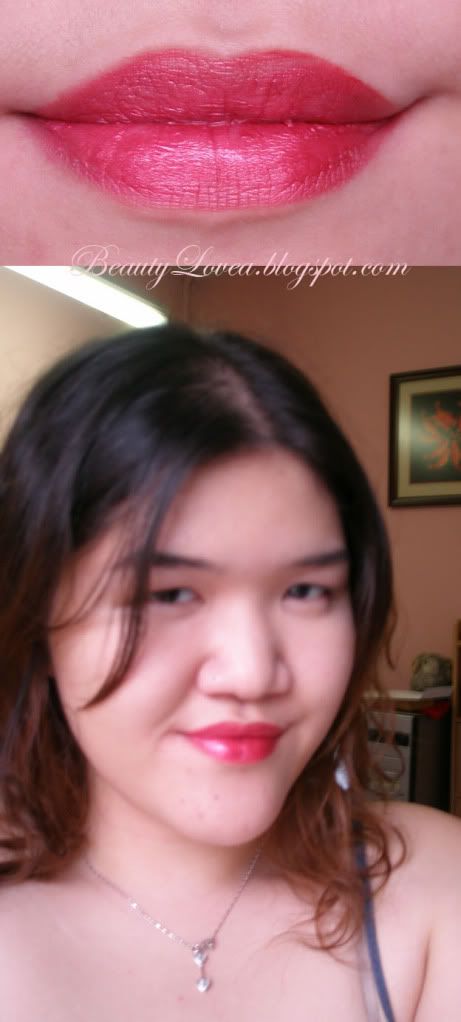 Hebe is a shimmery reddish pink. In actual it has a slight duo chrome ability that makes it an interesting shade. It is soft enough for everyday red lips use.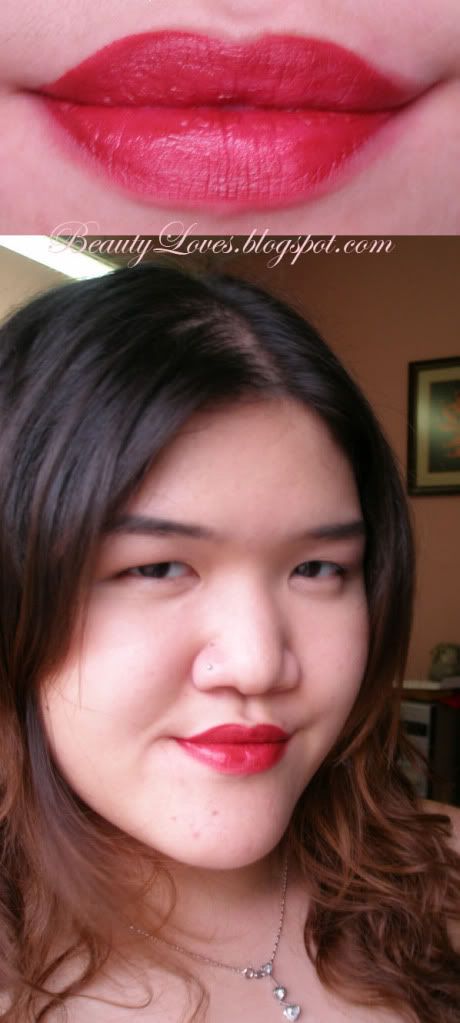 Snow White is a true warm red (I think). Before this I had a MAC Russian Red which was described as a blue tone red shade and it looked too cool for me, so I had to hunt for another red. This is the perfect shade for me, and makes me look vampy and ripe (hehe). And like Paris, it didn't make my lips look dry.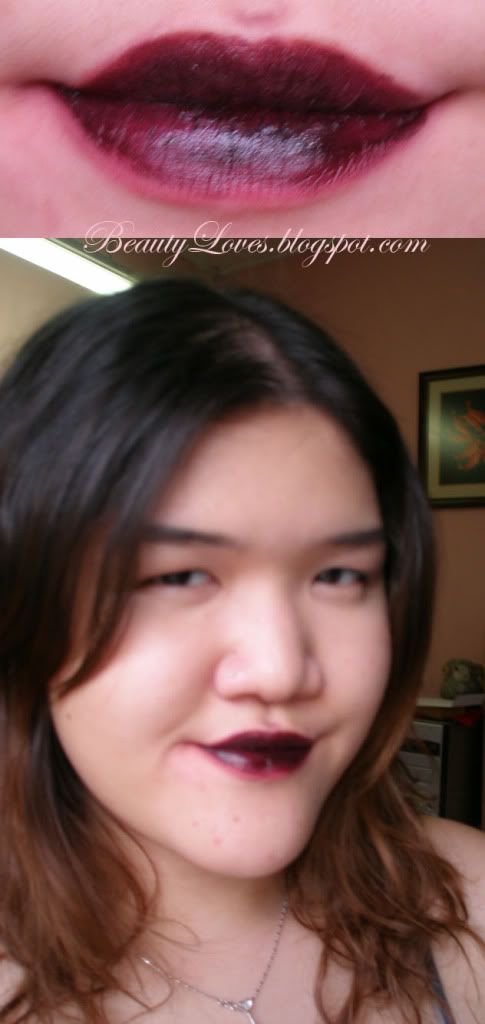 And Bruised. Ah I know you are questioning my sanity now. Who the heck needs a dark purple that looks almost black? Am I a secret gothic? Am I a rockstar at night? Do I admire Marilyn Manson? No answer to all the above questions, as I do not know them myself.
Bruised is also matte, and the texture is a bit bad compared to the other 2 matte I have. It goes on streaky if I use a lip brush, but if I dont use one I'll draw out of line and look like I just put on lipstick in a tuk-tuk in Bangkok. It is really hard to work with, and more so if your lips are dry and patchy. Most probably this will just sit in my drawer till Kingdom comes, and even then it might probably still stay there.
I tried putting on a brigther gloss on top of it, and it helps slightly by evening out the colour plus put a little more brightness and shininess into the dark shade. Probably a lipliner would have helped too.
All the lipstick have a slight rosy scent to it that I coulnd't stop sniffing. They smell soooooo good but that's just me. The tube has a nice and tight cap which clicks shut properly and the shade name is printed on top of the tube. None of those fancy smanchy number system only.
Would I recommend them? "Definitely."
Would I buy some more? "Where's my credit card?"
Price: USD 3.50, but frequently goes on sale
Net Weight: 0.14 oz / 4g
Suitable for: Everyone
Dependency: Brush, None
Available at: NYX.com, CherryCulture.com, NPB.com