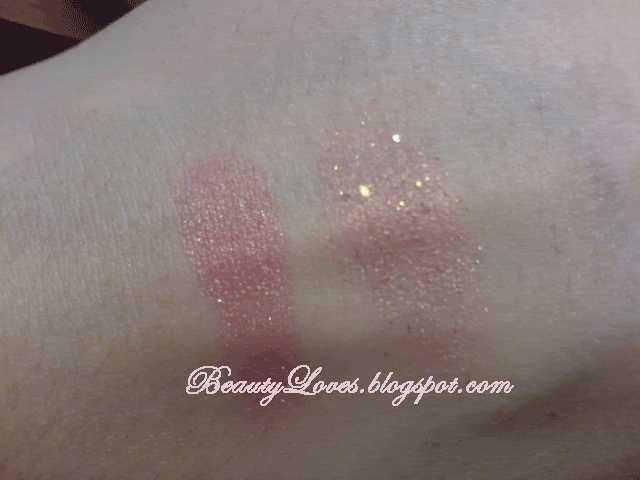 Click on image to enlarge.
Honestly speaking, I don't find much difference between them. One may be a bit peachier and the other pinker. As for the glitters in Super Orgasm, you can't really get them on your face since brushes do not pick up the glitters well. Unless you use your fingers. Which I may well do.
Peachier. Pinker. Please do click on the images to fully appreciate the minute difference.
DO NOT COMMENT ON MY PORES!! *&%W@#!@*&!!
One thing I do not like about Super Orgasm is that it is too loosely pressed. Each time I open it there are shards flying everywhere, what a waste. But I would still choose SO over O as I like SUPER. And cause it's newer :)