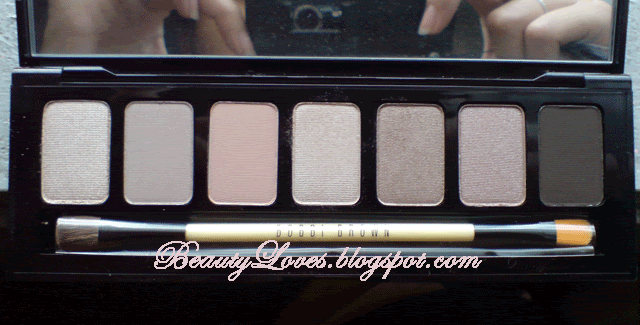 I have no idea how those working bloggers actually juggle work and blog. By the time I get home from work, all I want to do is to sit and relax. Can't take any pictures too as daylight is getting on to moonlight. It is slowly dawning on me that I have to work extra hard on weekends and get everything ready to be released on weekdays :(
Anyway, I talked about this palette earlier and mentioned that I might or might not be getting it. Sad to say, when I check it out on the counter, willpower lost. It is so sleek and pretty and the colours gorgeously pigmented though neutral.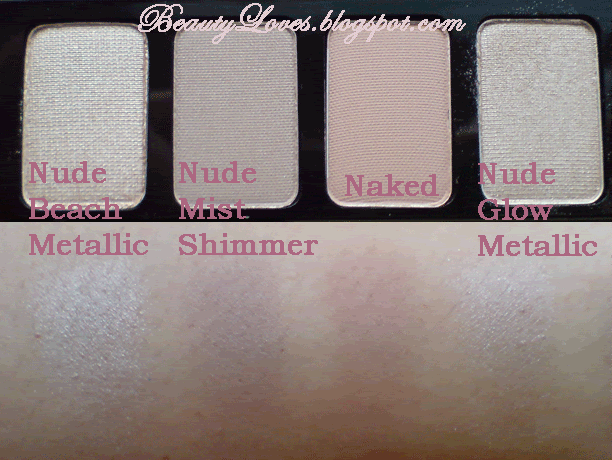 Click on images to enlarge
I have always loved neutral as it looks good on everyone. Granted it photographs horribly as it is usually washed out compared to vibrant colours but in real life, you can achieve warmth and natural with a neutral eye makeup. And it is good for work too.
Texture wise, each eye shadow is smooth and fine. It goes on without a hitch and like I said before, quite pigmented. I especially love the metallic eye shadows as it imparts a gorgeous sheen, very metallic like. Only 2 are matte and unlike those matte eyeshadow from my previous
Bobbi Brown
face
palettes
, it is not chalky and horrible. Me love all!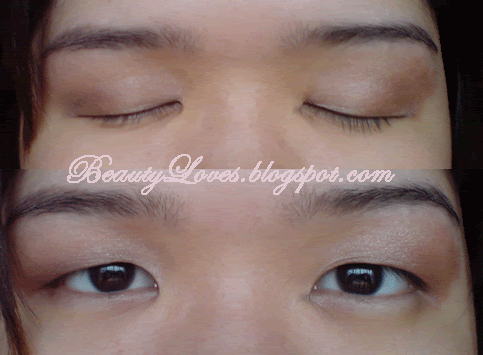 Nude Glow Metallic inner, Nude Spice Metallic crease, Naked highlight
You might think that some colours look like doubles of each other but there are actually slight difference in colours and also finishes.
The palette is made of metal and not plastic and it closes with an audible click. The mirror is as wide as the palette and I think it is a great addition. The brush included is a double-ended brush with eyeshadow at one end and an eyeliner at the other. When I compared it with a full sized short handle, there are only a little difference in terms of size and fullness. The brush bristles are still as soft as the original.
Full size on left, palette brush on right
To tell you the truth, I don't really need this palette (come on, how many can one actually use?) but I justified me buying it as I foresee I will mostly go nude for work. Looking presentable during work is important, right? Work is important, right? Therefore nude palette is important too, right?
RIGHT????
Price: RM 190
Net Weight: 1.1 gramme each for eye shadow
Suitable for: Everyone
Dependency: Brush, Sponge Applicators, Fingers
Available at: Bobbi Brown counters
Would I buy this again: Maybe next year's Nude collection! :)