Click on image to enlarge. Super Orgasm with golden glitters and shards. See the loose particles on top left
Yes, playing hooky again. Don't have much time on hands, cause most of it is spent on sleeping and napping and dozing.
I have not been using this 2 blush much, but since I've already reviewed
NARS blush
before, I'll just give you and update of the
colours
.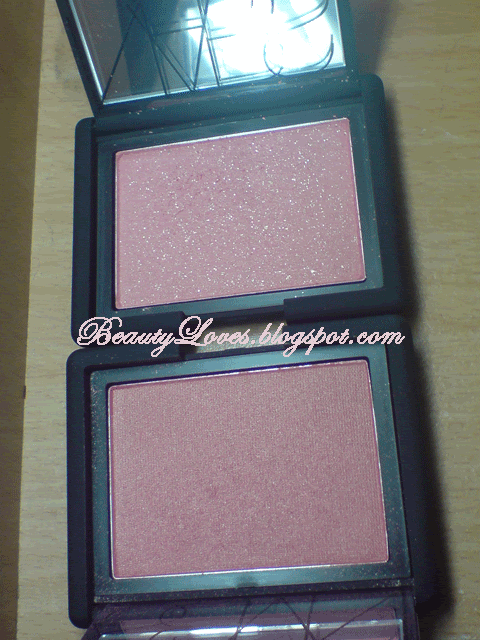 Super Orgasm on top, Orgasm at bottom
To me, Super Orgasm is a pinker version of Orgasm. It is also actually a matte peach pink as base with multitudes of golden glitters and shards, instead of the shimmers contained in Orgasm which turned it into a iridescent peachy pink. Therefore, Super Orgasm is much more loosely pressed, a little like Angelika, seeing as they both have the same weight and Angelika has silver glitters. Again like Angelika, you have to pat your brush on the surface of the blush, not swipe it back and forth. You'll likely get a shower of powders if you do the latter due to it being loosely pressed.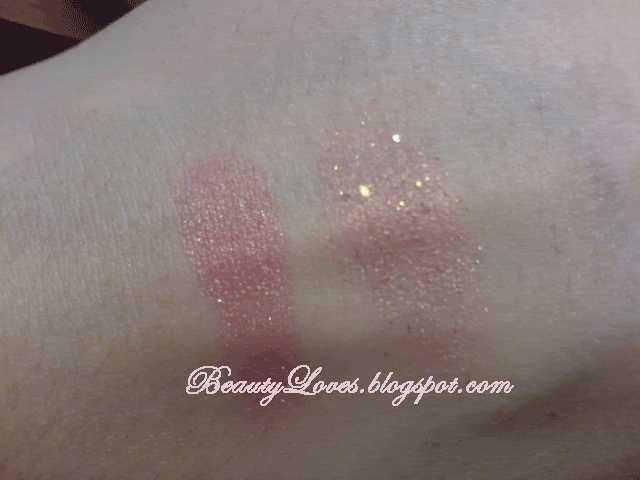 Orgasm on left, Super Orgasm on right
I do not have a "on-face" shot as I can't seem to quite capture the difference of the 2. However when swiped on hand side by side, it is easy to see. Look at the glitters and reflects!
Dancing Queen, young and sweeeeeet~
Ahem, sorry.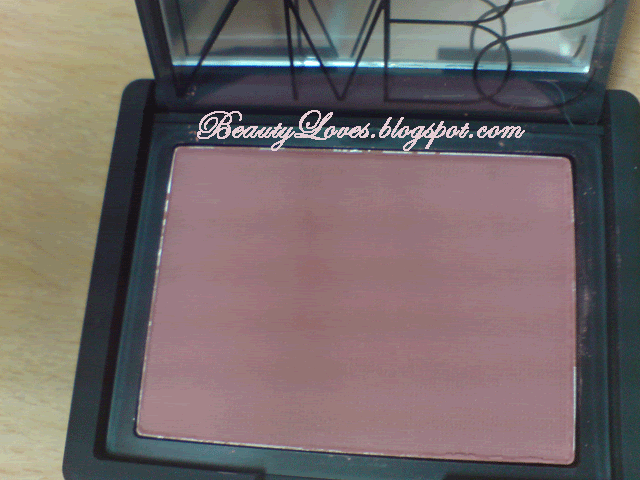 As for Dolce Vita, NARS describe it as a dusty rose and I have to agree. It is a very dark shade of rose, very warm, very Fall-ish. It is also quite matte and mature looking and I actually like it very much (I usually love shimmers with my blush).
Bobbi Brown Mauve on top, Dolce Vita at bottom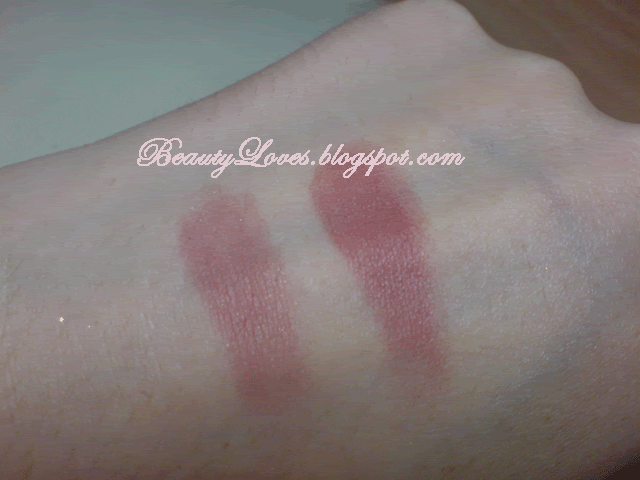 Mauve on left, Dolce Vita on right
The only colour that I own that comes close to a match to Dolce Vita is the Mauve blush in the
Bobbi Brown Mauve Face Palette
. When I say close, I mean 60% close. Mauve blush is lighter and with shimmers. Dolce Vita is darker and matte. Both give you slightly tanned rosy cheeks, like below.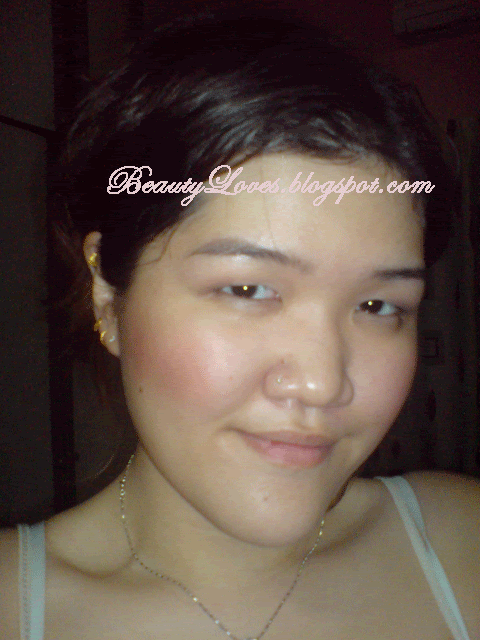 I'll probably keep both of them, but my next acquisition will probably either lean towards coral and tangerine or golden and bronzed. Keep on guessing!