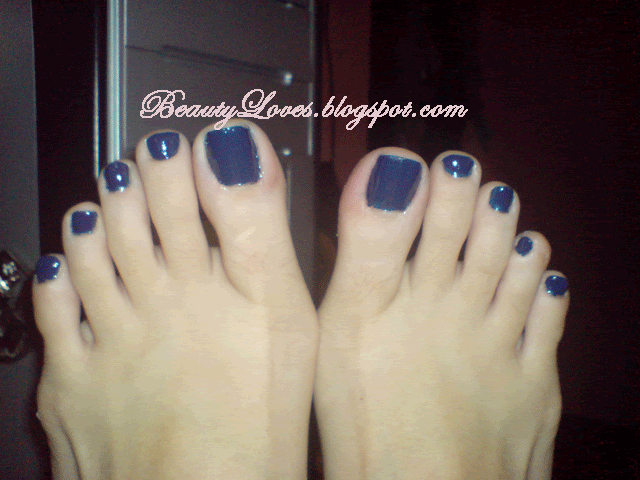 Click on image to enlarge.
No updates. Feeling so blue, and not just on Monday. Nails blue, to match blue mood.
Found out what caused my bubbles though. Applied base and colour thinly and evenly but put on too thick a top coat to avoid smearing colour and staining brush tip. Bad move.
Less is more and in this case, less top coat = shiny nails.