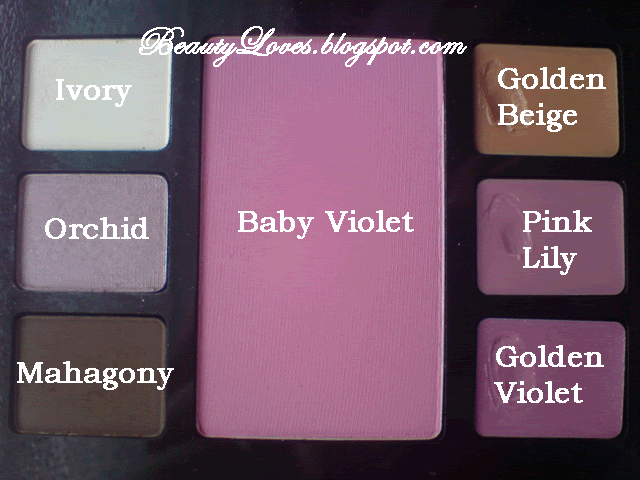 Click on images to enlarge.
Ah well, thought I'll just go on with the roll. This is from the Spring 2007 collection I believe.
L-R Golden Beige Shimmer Lip Gloss, Pink Lily Lip Gloss, Golden Violet Shimmer Lip Gloss. Ivory, Orchid Shimmer, Mahagony shadows. Baby Violet blush.
I like the blush and the lip glosses in this palette, however the Orchid Shimmer Wash Eye Shadow is a little too cool and pale for me while Ivory is chalky.
Both Golden Beige and Golden Violet lip gloss has gold shimmers in it, as well as the Orchid eyeshadow. Baby Violet blush looks more violet-y in real life, though it look like a pink in the image. I really prefer lip glosses in palettes, because honestly, the lip colours in most BB palette are sooooooo dry.
Before
After. Used all shadows, blush and Golden Beige Lip Gloss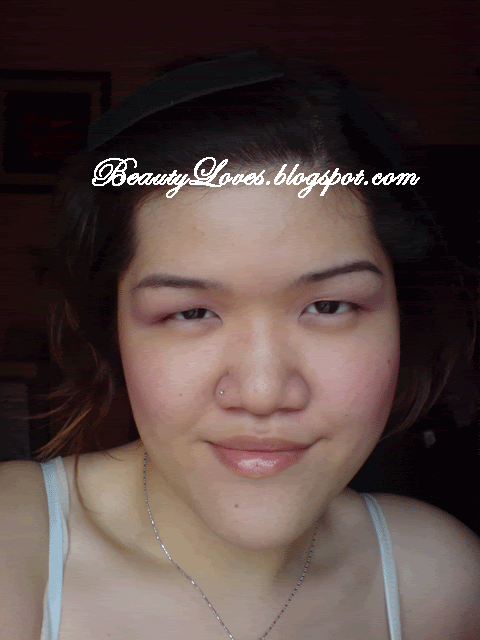 More
I added in Ultra Violet Shimmer Wash Eye Shadow in the last picture in the crease, it's a really 'popping' colour (I almost typed 'pooping').
Ahhhh! I hate my eye shape! Always can't see any colour no matter what I put on.
Bobbi Brown Mauve Face Palette
For a more in-depth review
Bobbi Brown Pink Face Palette