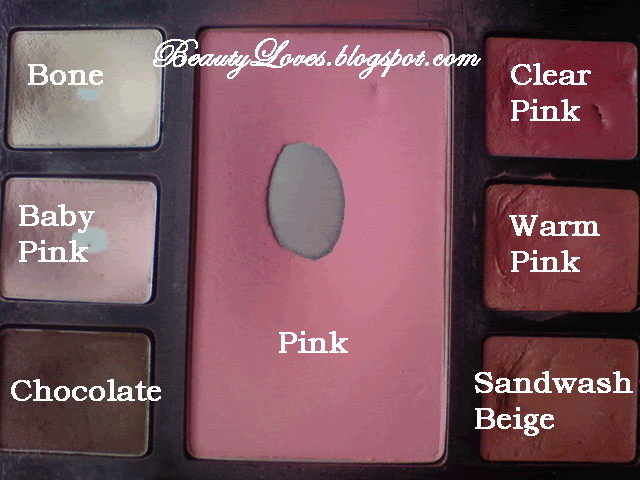 Click on images to enlarge
I promise this is the last one. This came from the Spring 2006 Collection and it was my first palette. It traveled with me to my hometown multiples times and it also toured New Zealand South Island. As you can see from the picture, the lip colours are hardly touched because as I mentioned before, the lippies in BB palettes are usually dry and crappy (except for the glosses). Also you can see dirt and powder can easily adhere to their surface, so this increased their crappiness.
L-R Bone, Baby Pink, Chocolate shadows. Pink blush. Clear Pink Lip Sheer, Warm Pink Lip Colour, Sandwash Beige Lip Colour
I intend to scrap off the lip colour's surface, scrap everything out from the pan, melt it together with lip balm and then deposit them into tubs. I didn't do it before as I haven't hit pan yet on the other products, and honestly, I did not have the heart to mutilate my little baby. However since I have 2 other palettes now...
Bobbi Brown's blush is easily one of my favourite after the gel liner. They are pigmented, the last long, and the singles are really generous in size. I haven't tried any of the newer shimmer blush yet, but their matte colours are good.
Before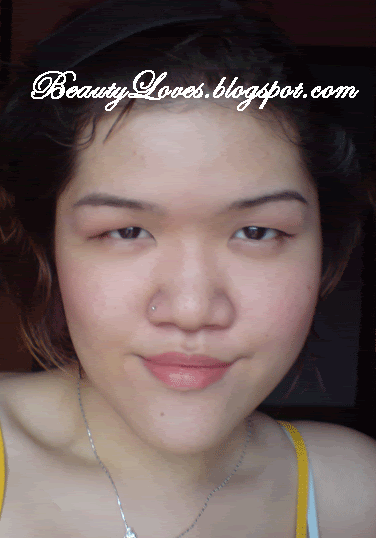 After. Used all shadows, blush and Warm Pink lip colour
With a little MAC shadow in Neutral Pink in outer V
BB's matte eyeshadows are only good for highlighting and eyelining in my opinion, as demonstrated by Bone and Chocolate of this palettes. I rather prefer their Shimmer Wash eye shadows, their texture is smooth and shimmery and more pigmented.
So what's my verdict on Bobbi Brown's palette?
I think that everyone should get one, if only it is just for travel. You have everything you need in a palette, so you just need to pop in a tube of mascara and curler and brushes and you're done. The quality of the products are good and the price is justifiable. They also travel well and won't shattered even if there is air turbulence haha.
For those beginners, this palette is also a good place to start :)
Bobbi Brown Mauve Face Palette
Bobbi Brown Violet Face Palette