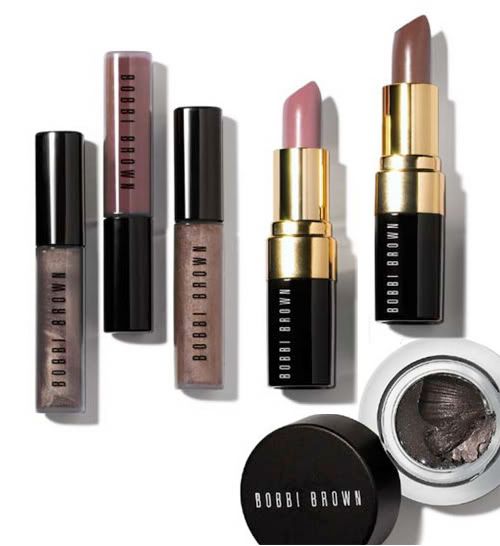 My wallet just keened in despair. And I know I'm a little late by only reporting it now, though I'm curious as to why there is no hype for this collection in Malaysia, though the colours are so much more beautiful than most of the previous BB collections.
Mauve Face Palette (RM 190)
Navajo Eye Shadow
Vintage Eye Shadow
Chocolate Mauve Eye Shadow
Mauve Blush
Mauve Lip Sheer
Vintage Mauve Lip Color
Dusty Mauve Creamy Lip Color
Lip Glosses (RM 68)
Black Pearl Shimmer
Iced Mauve Shimmer
Mauve
Lip Colour (RM 68?)
Gel Liner (RM 65)
Mini Brush Set (not sure, forgot to ask. Should be round RM 180 or so)
Blush Brush
Shadow Brush
Liner Brush

And I told you my wallet wailed out loud right? This is why.
Click on image to enlarge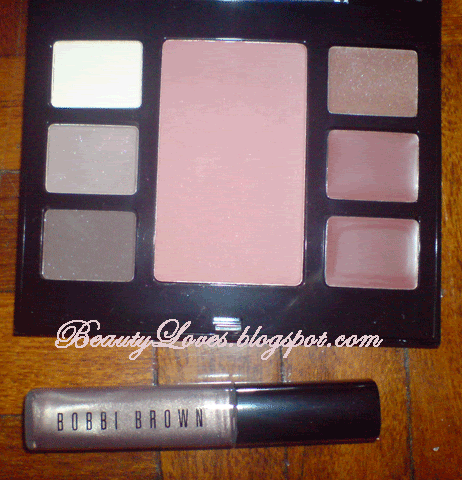 Colours are truer to life. Though you can't see the shimmers in the eyeshadow like in the second image
Black Pearl Shimmer. A complex blend of purple, grey and taupe
I choose these 2 because it seems like both the Black Mauve Shimmer Gel Liner and Iced Mauve Shimmer Lip Gloss will be part of the permanent line while these are limited edition. I can get them later (or not at all). Don't quote me as I'm not too sure, SA was adamant that they are all LE.
Psst. One SA told me that this will be the last Bobbi Brown palette which includes eyeshadow, blush and lip colours...
Oh did I mentioned she also said Mauve Face Palette is sold out in KL? Again, don't quote me!