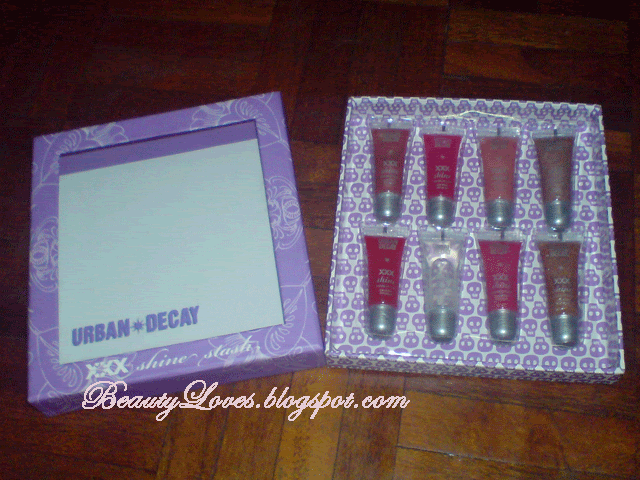 This is my other Urban Decay loot that I just gotten recently. I have only opened it up to sniff at it (hehe) and also to admire it. A proper review will be done this Saturday.
Upon opening it, there is a strong scent of peppermint. I'm not sure whether I have mentioned it before, but I actually hate minty smells. This is an exception because it smells more like barley mint with a slight sweetness.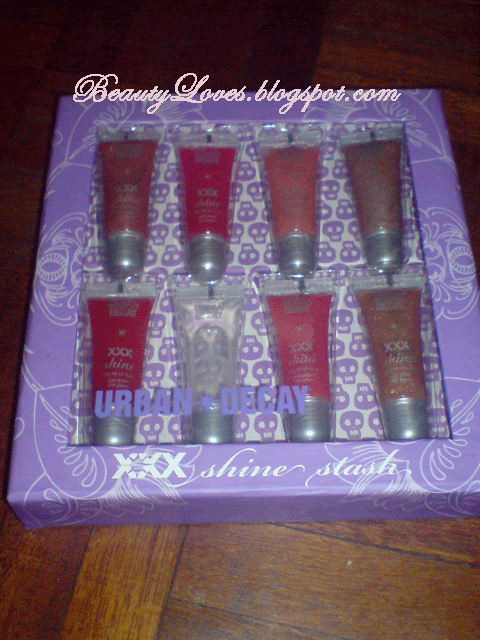 The little tubes are made of plastic and but are rather softer than usual, more like rubber. I am a little afraid that they will puncture easily and leak all over the place. Guess I'll find out soon.
All in all, there are 8 colours, ranging from clear gloss to shimmer gloss (small glitters) to glitter gloss (larger glitters). Some of the colours are amazing while some are just... meh. However this is a great way to sample the colours before you actually buy the regular-sized tubes. Also, seeing that I rarely finish up a tube of gloss, this mini tubies holds 5.xx ml each and are perfect for me, not to mention great for outings.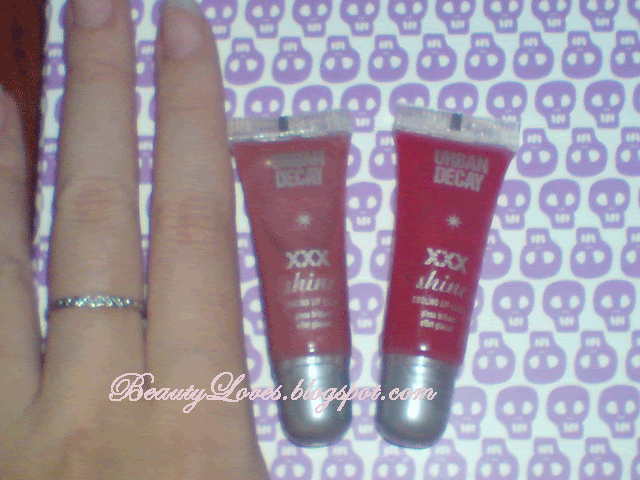 One of the reason I decided to come up with my own review blog is that sometimes, I can never find good information on some stuff that I want to get. Good information as in actual user experience and of course the pictures/swatches to prove it! And that is what I will be doing this Saturday so hang on ladies! You'll soon get to know how they look and feel like!