Click on images to enlarge
I have been severely poisoned. I am seriously addicted to NARS and my lifelong wish is to collect their blush collection. Even though it is so hard to get it here. Even though it will cost me between RM85 to RM120, depending on where I buy it. Even though I do not need them all.
Oh well, greedy heart.
NARS is famous for their blushes, single eyeshadows, duo eyeshadows and lip glosses. Since my wallet is neither thick or filled with wads of cash, I shall concentrate my efforts on collecting their blush only. But it is also because they are so classy and pretty and comprehensive in terms of colours. Previously I loved Bobbi Brown's blush however, that interest has waned ever since she changed the cute screw round pot to the current square flip top pan. So yuck, bla and copy catty.
To start off the collection, I'd made my cousin brother bring back Sin and Outlaw back from the US (it's so cheap there!). He couldn't get Orgasm for me as it was out of stock. Incidentally Orgasm, the colour (as well as the act), are the most sought after colour.
I would describe Sin as a deep berry with gold shimmers while Outlaw would be a rich rose with gold shimmers.
Texture wise, they are a finely milled powder pressed into the pan. In my opinion, the powder comes off quite easily as they don't seem to be densely pressed. You have better be careful as to not drop it as I believe they will shatter easily. Just a light tap and a lot of blush will be deposited onto your blush brush.
Colour wise, they are extremely pigmented. As in, EXTREMELY. The colour payoff is excellent and you have to have a light hand when applying them. I would suggest you lightly layer on the colour to achieve your desired intensity instead of plonking it straight on. I promise you, you will be miserable and regret it.
Package wise, the exterior of the pan is a kind of black velvety surface which is akin to the back of Sony Ericsson K810. The flip top catch is very tight and secure, and the mirror inside is as big as the blush. Which means it is huge. On the whole, it looks simple and classy. Just like me, hehe.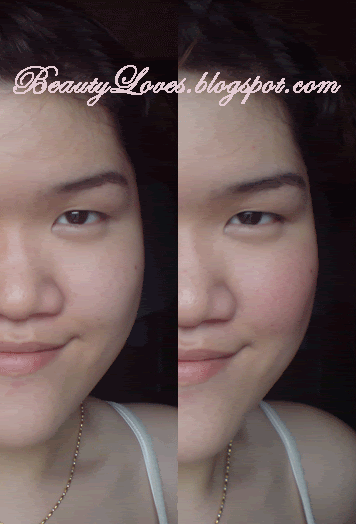 Sin - Goes on pinkish and warm
Outlaw - Goes on rose and warm
The shimmers don't bother me much as they are very subtle and not very noticeable. They give you a glowy look, instead of a flashy, 60's paradisco look. No scent whatsoever. And looking at the ingredients, although they do use chemical stuff instead of organic healthy thingies (seriously, I don't really care whether they are organic or not. I am sure the air I breathe and the water I drink and the food I consume will be sufficient to kill me after all), it does not break me out or cause rashes or turn my skin green. I think that is rather admirable of my skin.
I have tried to find any colours in my existing blush collection that matches them but no such luck. Rose colours on the left and berry colours on the right.
Since they have multitude prices due to where they are bought from, I will state them here instead of the usual place. They cost USD 25 (tax 6%), CAD 29 (tax 15%) and RMB 23x and £18.50 (no tax). Now you know why I said they cost RM85 to RM120.
Regardless, I still love and covet them.
For updated swatches, go to my
NARS swatch
.
Net Weight: 0.16 oz / 4.5g
Suitable for: Everyone
Dependency: Blush Brush
Available at: Sephora, NARS counters and online
Would I buy this again: YESSSSSS *hiss hissss*