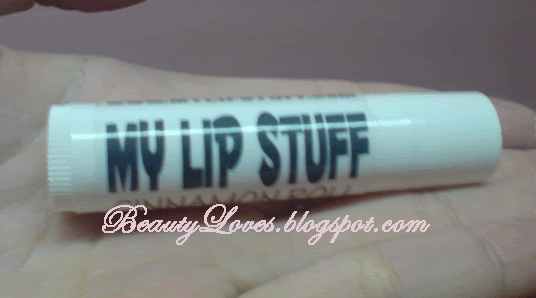 For the record I have dry flaky lips that refuses to go away, even if I drink tonnes of water everyday. It seems like every other inch of my body received the moisture except for my lips. I have tried a lot of lip balms, and while all of them do what they are suppose to do (protect lips from dryness), this has got to be one of my newest love because of it's lovely scent.
If you have the time, browse through
MyLipStuff.com
and be amazed at the hundreds (I think?) of flavours they have for sale. From fruits to cocktails to mmm mmm, chocolate and coffee, you'll bound to find one that suits your palette.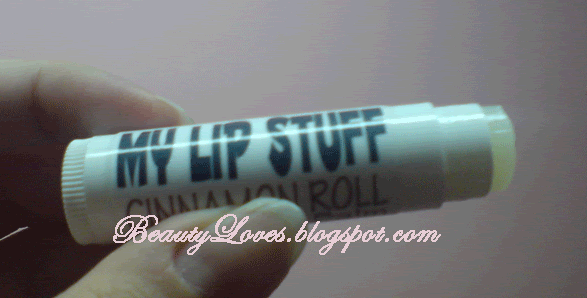 Texture wise,
MyLipStuff
lip balm is really really creamy and silky. It glides smoothly onto your lips and it gives off a glossy finish, almost like lip gloss. It stays on for hours unless you eat and drink a lot, and in my case where I drink constantly, I only need to reapply every 3 hours or so.
Scent wise, I can't tell you how wonderful it smells. I only have 2 flavour, but I'll review them individually.
First off is Cinnamon Roll. Gorgeous cinnamon scent that smells just like the real thing. I can't stop sniffing my lips, even though I know it made me look like a baboon. And the amazing thing is, it even has a slight taste to it! Not of cinnamon, but of sour plum. Weird, I know.
Second, Jalapeno. This one does not have any scent to it at all, but once you applied it on your lips, you better get some ice ready! You know what happens to you lips after you've eaten spicy food? Where your lips goes all tingly and plump and red? Jalapeno does all those for you too! Wonderful lip plumper, plus it gives your lips a nice natural rosiness (refer to above image and ignore my ugly lips). And you better not taste it, else your tongue gets all tingly too.
MyLipStuff
balms are made of all natural ingredients: sunflower oil, beeswax, cocoa butter, sweet almond oil, castor oil, jojoba oil, avocado oil, aloe vera and/or flavour oil. They not only have stick balms, but also those in pots, coloured, limited editions and what nots. Do give them a try.
Now if only they would make a lip balm that does not require constant reapplication and heals dryness of the lips.
Price: USD 2.00 for tube balms
Net Weight: 0.15 oz
Suitable for: Everyone
Dependency: None
Available at:
MyLipStuff.com
Would I buy this again: I WANT MORE!!