I do not have the mood to review anything this weekend as I have a major interview tomorrow afternoon which is worrying me endless now. I have never been interviewed formally before (and at such a big company too) so you could say I'm shaking, I'm shaking.
Today is just a little sneak preview of what I have gotten my cousin brother to bring back from the US. After the currency conversion, I have to say that my buys surprisingly cost the same as Bobbi Brown or Shu Uemura, though
they
are rare as hell here in Malaysia.
So, Malaysian girls, you can start drooling. As for the rest of you ladies out there, be happy that you have Sephora at your place.
I wonder what's inside?
I shall treasure the paper bag forever, or at least until I get the next bag with new purchases.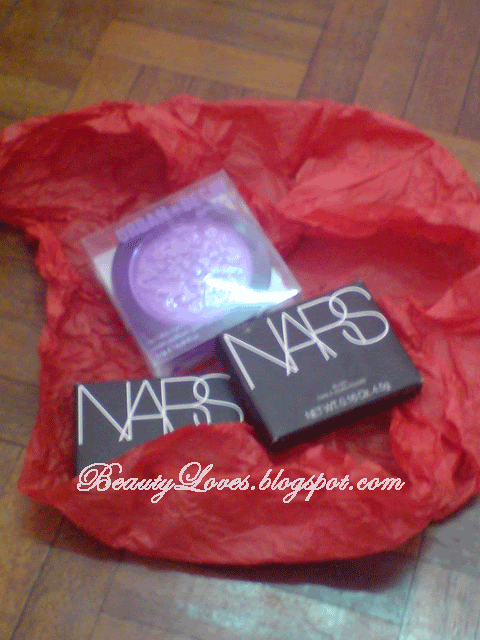 The Unveiling
Really sorry about the shaky photo. I only noticed it after I have uploaded the photo from my phone and was too lazy to unpack everything again.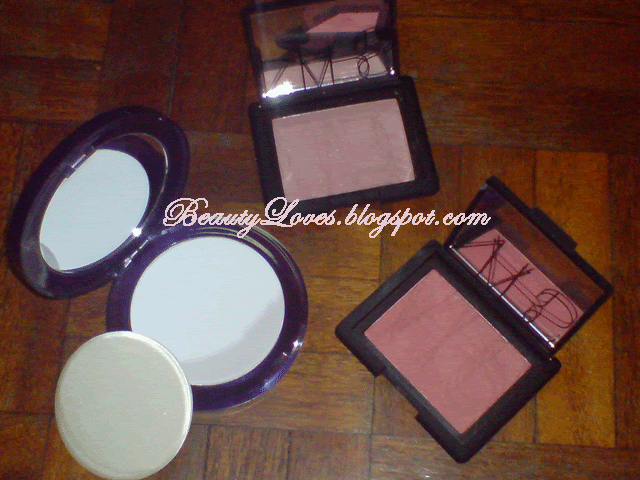 Clockwise starting from far left: Urban Decay De-Slick Mattfying Powder, NARS Blush in Sin, NARS blush in Outlaw.
NARS blush in Orgasm was out of stock and that made me pretty sad. Fortunately my sister will be going to Shanghai and they have Sephora there! Can anyone tell me how much they cost in Ren Men Bi?