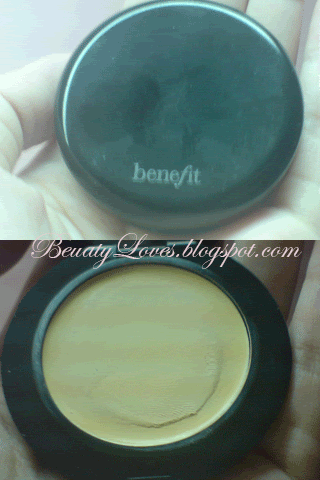 Before I'd gotten my eager hands on my bottle of
Urban Decay
Eyeshadow Primer Potion
, I had tried to achieve the creaseless and smudgeless look using a variety of items (it never occurred to me to get a proper eye primer/base though). One of these was
Benefit
's Lemon Aid.
Granted, the primary purpose of Lemon Aid is not suppose to be used as a base but I thought since it is a cream product, and it also goes on before any eye makeup, it should also serve the purpose of a primer, right?
Maybe, maybe not.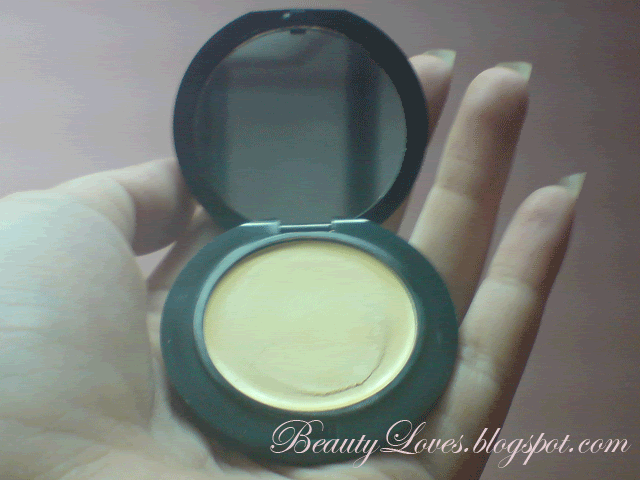 Lemon Aid is a yellow coloured cream designed to correct any discolouration that occurs on your eyelids. Now I don't know about you, but in my longest memory it did not occur to me that my eyelids are much darker than the other areas of my face. Only when I happen to flip through Benefit's catalog and saw this little product did I look myself carefully in the mirror. Suffice to say the thunder of realization struck me hard that day.
The texture of this correcting cream leaves a lot to be desired. It is rather too dry for my taste as I expect it to have a texture leaning towards creamy concealer. You would have to swirl your ring finger around the surface and let your body heat warm it up to be able pick up a adequate amount of cream. Softly pat it onto your lids and voila, beautiful even skintone.
In my opinion, this little cream has a slight fragrance that sends me back to my childhood. If you have ever played with Barbie Dolls, I'm sure you would have noticed that Barbie's hair has a distinctive fragrance). It is the same smell that I perceive when I bring my nose close to it and sniff. Something like talcum or some such. It is not unpleasant or too strong for those with skin sensitive to fragrance. It also comes with a mirror under the lid.
I only use this when I am going for a nude look. It corrects my eyelids' colour wonderfully and half of the work required for nude eyes is already done. It is also useful for when you decide not to put on any colour makeup for the day. Just a few light pats and you'll have fresh looking lids even after you had partied the night away the day before.
As for it's use as a base? Well, I think that my lids are way too oily for Lemon Aid to act as a primer. If your lids do not produce much oil, this product is perfect to use as a correcting cream cum eye primer.
Price: RM 89 / USD 18
Net Weight: 2.7 g / 0.09 oz
Suitable for: Everyone
Dependency: Fingers
Available at: Benefit counters and some online sites
Would I buy this again: MAYBE YES