Hello hello. You are now reading words written by a certified consultant, after a month of not-so-hard work. And another part of the reason is that I'd been procrastinating a lot and am just willing to surf and read instead of churning out reviews myself. Forgive me.
Since
Cass
asked me to do lower eye lining with my usual black liner, I shall gladly do it with some slight accommodation. I shall now proceed to introduce you to my next favourite, after
BB
. This Drawing Pencil is definitely not for art work; main reason being you will cry because it will finish in 1 week time. Oh, and did I mention that it's a eyeliner in spite of its name? Heh.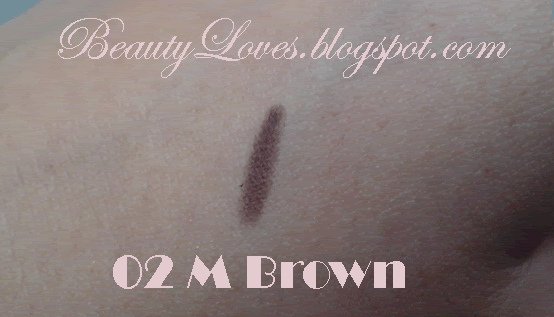 Texture of this liner is really nice and soft. It glides on smoothly onto your lid, no tugging, no pulling, no scratching. Pure raw bliss. Gentle light strokes will transfer colour straight on without you having to
force the liner to yield
. Back to the 'cry-in-1-week' thing: because of its soft texture, you will find that this liner deposits quite an amount with just 1 stroke. After only a session, the head will effectively be blunted. If you don't really mind, like me, I just go on using it till I can feel the hard wood lightly scrapping my skin and then only I'll sharpen it. If you like it nice and sharp every time you use it, then be my guest and see your liner shorten in an alarmingly short time.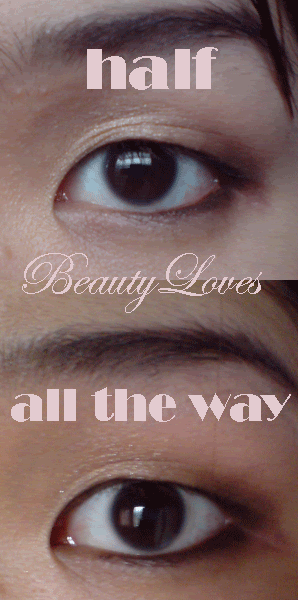 Drawing pencil is also not waterproof, cry a lot and it will run. By half day it will smudge slightly so you will either have to reapply or it will be 50% gone by nightfall. One of the ways I use to help prevent smudges is to go over my line once with a matching eyeshadow, coating it with a layer of powder (MAC brush 266 is great for lining and eyebrow drawing). Or use a good primer, like
Urban Decay's Eye Primer Potion
(I WANT THIS, SOMEONE SEND ME THIS PLEASE. URBAN DECAY, ARE YOU READING THIS?).
I only own 1 colour currently, the 02 M in Brown. It is a matte dark brown that will not look as harsh as black. Fair people who are afraid of the Gothic look should always opt for dark brown or gray. I've tested out the rest of the colours available (except for the lighter ones) and have decided I will get 01 M Black (black) and 02 ME Brown (metallic brown, almost bronze) next. The metallic black looks more like gray than black with shimmer and it did not appealed to me.
Anyone have any other suggestion for soft crayon-type eye liner? Do comment.
Price: RM 60
Net Weight: 1.2 gram
Suitable for: Beginners and UP
Dependency: Sharpener
Available at: Shu Uemura
Would I buy this again: YES
RIP, Shu Uemura san.