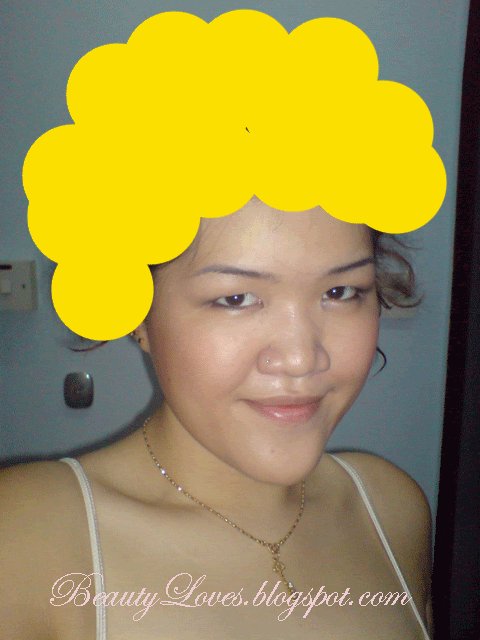 (Bye hair!)
Uhh.. I gave myself a new blonde wig because I did not comb my hair. Did this for fun because I'd already taken the photos. Have not reviewed most of the items used.
Face:
Kanebo Media UV Makeup Base (white tube with blue cap)
Maybelline Express Makeup in Fair(as concealer)
Signature Mineral Foundation
in 3.0
Signature Mineral Finishing Veil in Transparent
Cheeks:
Bobbi Brown Blush
in Powder Pink
Shu Uemura Bronzer in Warm Sun(for hollow of face)
Elianto Baked Blusher
in Blushy (highlight)
Eyes:
MAC Pigment in Fairy Lite
MAC shadow in Darkspot (from 6 cool eyes in Patternmaker)
Bobbi Brown Gel Liner
in Sapphire Shimmer
Skin Food Chestnut Volume Mascara
Fairy Lite in inner corner, Darkspot in outer. Just a little bit as I was just going to college. This technique is the only thing that works for my eyes. Unless some kind hearted soul SHOW me another way. Oh yeah, like my new brows? I did eyebrow embroidery at
Chezz Technique
for only RM280. No idea whether they were kidding me or not when they say original price is RM380 (because I asked for discount *grin*).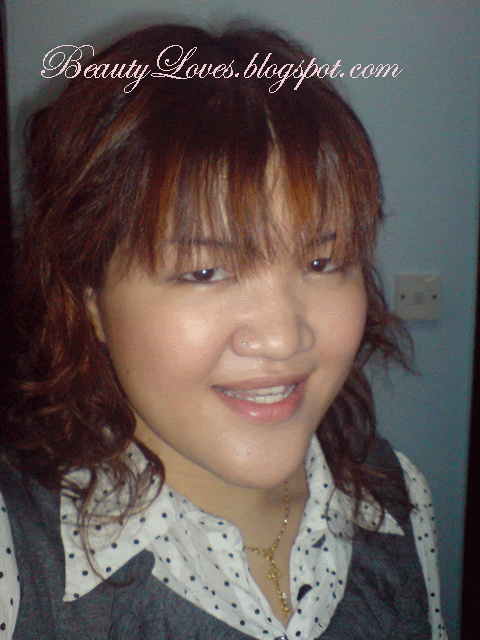 (Hello hair!)
Finished product with hair.
I promised I will review those items I used as soon as possible to give you an idea on whether it is worth getting it or not.