Readers of Beauty Loves will probably notice that I have not reviewed any lip products at all. Not one lipstick, lip gloss, lip sheer, lip cream, lip tint, lip exfoliant, or even lip balm. Do you want to know why?
(Ugly)
Will you look at that! Grandma, what ugly lips you have! And it is one of the reason why I shied away from any lip colour at all, for fear it will bring unwanted attention to it. However, I always admire deep red lips, so sexy and siren-looking. Or rose red lips, so full and inviting.
(The other reason was because the first lipstick I bought was from Maybelline Watershine series many, many years ago and it was a sheer, frightful candy floss cool pink and it looked horrendous on me. That was what made me decide that lip colour is not for me.)
(PEARL 420 BLUSHED)
I got this lippie during the Revlon's warehouse sale (and another red lipstick from the Lancome W/S, for another day). I would describe it as a earthy berry tone, slightly darker than my lips tone, however as I'm no expert I can't really tell you what it is. I fell in love with it when I saw the colour swatch on a card and it kept calling my name.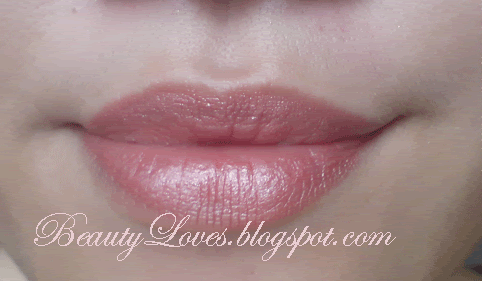 (Full and inviting?)
Texture wise, it has a creamy formula and it glides on smoothly onto my lips. It has a pearly sheen which looks absolutely fantastic. It doesn't dry out my lips after long hours and the colour stays on IF you do not eat, smoke or kiss anyone. All those 'Won't kiss off!' is bullocks if you ask me. Generally I reapply after every meal, as the obligatory tissue wipe after meals would surely remove SOME of the colour (not all).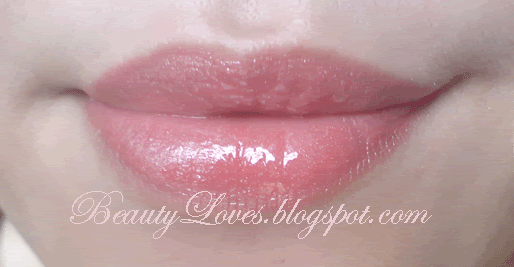 (Shiny)
Only gripes is that it is not shiny enough, however a good lick of gloss will rectify it. I am so in love with this lipstick now. (Also does it seems to make my lips look fuller? Or is it just the way I pursed my lips?)
Side note: the lipstick tube is good. It has a tight cover which does not loosen over time and there is a small window on top of the tube so you can see the real colour of the lipstick.
Price: RM 29.90?
Net Weight: 4.2 gram
Suitable for: Beginners and UP
Dependency: None/Lip brush
Available at: Revlon counters and pharmacies
Would I buy this again: YES

Tip #1
Notice that the shape of the lipstick doesn't match your lips shape and have a hard time applying without looking like a clown? Do it like me, use a lip brush. Application is soooo easy and you won't colour out of your lip lines.

Tip #2
I don't really appreciate the use of lip liners (not to mention, one for each lippie colour?) however if you do use it, why don't you try Benefit's d'finer d'liner which is colourless but works well in defining lips.