Really sorry for the lack of updates. Been so busy finishing up my project and getting through my exam that I have been neglecting this space shamelessly. So here's a toast to go with my first post after almost 2 weeks of hiatus. May I always have money to buy more stuff to review!
Today's star is my (or rather, my mom's) faithful moisturizer. I have been using this since I was in high school and after 6-7 years, I am still using it religiously. You may question why I was using Lancome (I perceive it as a mature brand, because my mother was using it when she was young) but as you've guessed it, I was pilfering my mother's store. Still am, I'm not ashamed to admit it.
Over the course of years, Lancome's Blanc Expert (or White Expert) had underwent so many name changes (BE Mela-No CX, BE NeuroWhite, BE NeuroWhite X3) but the end results convinced me that the name-changing did not affect its effect, so to speak.

This oil-free hydrating emulsion is formulated with the exclusive NeuroWhite System to significantly reduce brown spots and restore skin's transparency and luminosity, whilst optimizing its hydration.

More info
here
.
While I can't really tell you whether it does helps reduce brown spots as I don't have any to start with, I place great faith in it on helping me combat skin darkening. The prove, and please forgive my bare face and scary eyes: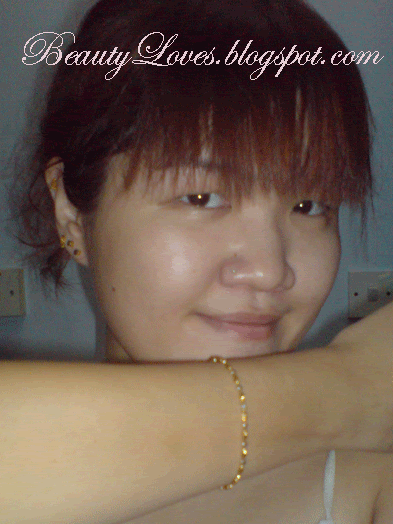 (If you dare comment I look ugly, well, I'll have to admit you are right.)
My face has retained its original fairness, while it's transparency has increased, allowing pink to show through. On the other hand, my arms and shoulder blades has suffered under the all year round hot Malaysian sun. They have darken into a tannish golden brown which is so at odds with my calf and buttock's skin colour(butterscotch milk). So saddening. Anyone have any workable remedy?
Texture wise, I notice that the newer version of this moisturizer has a lighter texture than it's predecessors. Now it feels more like a lotion than a cream. Good point: it feels lighter. Bad point: it feels like I need to use more than usual. It is non sticky, and it absorbs into your skin real quick, leaving no oily residue. Plus point: it does not have any discernible fragrance.
If it didn't burn such a big hole in pockets I would have tried it on my arm too.
Price: RM 180.00
Net Weight: 125 ml
Suitable for: All skin types
Dependency: None
Available at: Lancome counters
Would I buy this again: YES