No no no. It is not a new position in the karma sutra involving master application of chess playing. It is the hair saloon which I have been religiously going for 4 years, although in between I may have went for some other cheaper alternative. You don't have to be an oracle to know that I will still go back to Chezz in the future.
Got my hair cut on Saturday because my bangs were threatening to poke my eyes out. I specified I wanted to get a trim, just a lil trim. I also wanted to relaxed my bangs as my hair is naturally curly but as usual, I went in and came out with 50 percent of what I wanted and 50 percent of what the director suggested.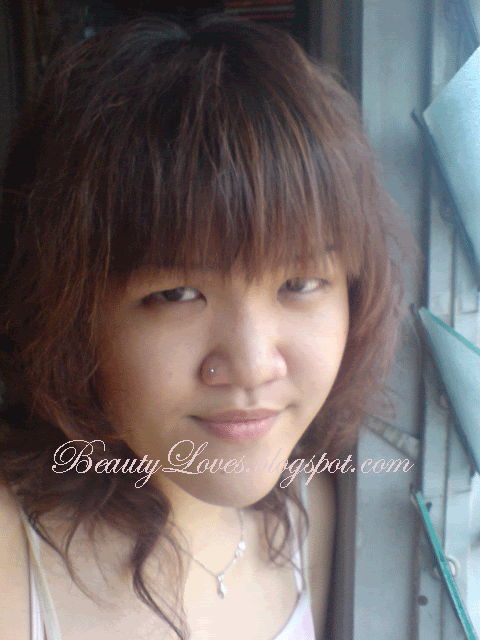 (New Bangs. Forgive the Windows)
Not too bad actually. Rebonded my fringe, chopped my hair up into layers and basically scattered the discarded pieces of my hair all over me and the floor.
As I've said, I've been going to this saloon for almost 4 years, starting with the Amcorp Mall branch and following the director to his now Headquarters in Jalan Gasing. I've seen the Gasing's house humble beginnings and its fast morphing into today's modern look and feel. All the woman in my family (including my 5 year old niece) had done their hair here.
(Not too bad after a night's tossing and turning)
Chezz not only does your hair, but also bridals and photographies, your dinner makeup, your dinner hairdo, hair shows (most recently at Ruums), lashes perming, spa(?) and what-nots. Chezz uses Schwarzkopf's Bonacure and Seah hair products and Aery Jo cosmetics. Chezz has a great staff with warm, friendly attitudes and a desire to make you look your best.
I can only give you an idea of what some services cost as these are the most recent jobs I had.
Director Cut - RM 85
Master Cut - RM 45
2-tone Hair Colour (Base and highlight) for long hair - RM 260
Touchup Hair Colour - RM 130
5-step Chemical Remover treatment - RM 100++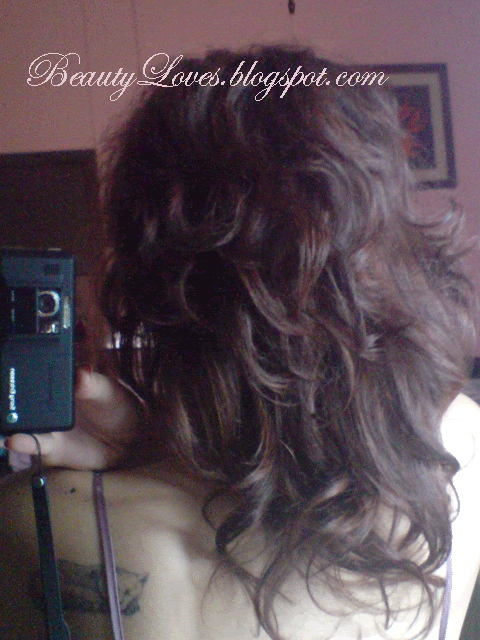 (Closer and truer look at purplish red hair. Done 3 months ago)
My favourite stylist there (at HQ) is definitely the director, Michael. Seriously I had never let anyone else cut my hair for the past few years for fear of them ruining it. He has a great flair for beauty and an irritating mouth with clever remarks *grin* He usually does what he wants while reassuring you that you will look great. Anyone who has a firm belief that they themselves should decide their own hairstyle had better stay away.
If you want to get a feel for the place, the first 2 readers who ask me in comments will get a free voucher from me worth RM45 which will entitle them to a hair cut from a Master stylist. (Ask for Michael's nephew, Kit.) Expire date is 30 November so better hurry up.

Chezz Technique
No. 64, Jalan 5/8, Jalan Gasing 46000 PJ
(Bungalow right next to La Salle school)

79602676/79600010
Call for appointment