I couldn't find anything about this Shiseido Maquillage line because the official web site is in Japanese. I remember randomly clicking on anything clickable last time and 'whoosh', it led me to the page that introduces it. But no such luck yesterday, though you can try it for yourself.
(PK222)
This eye shadow is housed in a clear sliding plastic frame that surprisingly, is quite sturdy and cute even. It is possible for you to push the black pan out because you can buy a separate casing that you can customize, which fits 2 of these pans. Quite good actually cause sometimes I find twins or trios or quads contains colours that I wouldn't be caught dead with or which I already have. The only exception was the BB Stonewashed Nudes Pallete which was limited edition and sold out everywhere and I COULDN'T GET MY PUDGY HANDS ON IT AND WHOEVER WANTS TO SELL ME THEIRS I WILL GLADLY GIVE MY SOUL TO THEM FOR IT. Phew.
It gives a very shimmery and sheer colour, as most Japanese cosmetic lines are famous for. Texture is very sand fine and it also has small metallic glitters mixed into it. Staying power wise, I think it doesn't adhere long on a bare lid (I tested it on my bare hand) so you better use a base to prolong the time. Eye bases also brings out the colour of your eye shadow, making it more vibrant.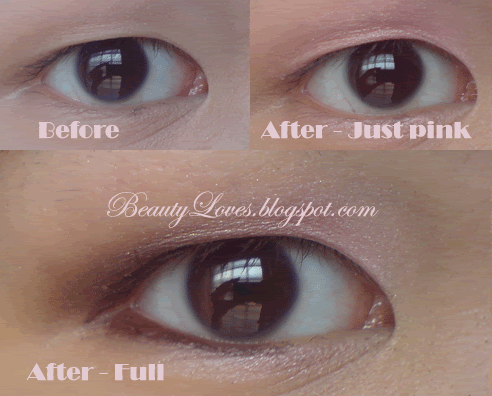 They have quite a number of choices in colour, each with their own code. Even the same kind of colour, like pink, is already available in different variants. The only gripes I have about this eye shadow, is that the colour payoff is too sheer. I went to the counter to swipe some of the other colours available and all I get on the back of my hand is shimmer, shimmer and more shimmer. The colour does not come out strong enough for my liking. You would have to put on quite a lot of layer to get the exact same colour on your eye as it is in the pan.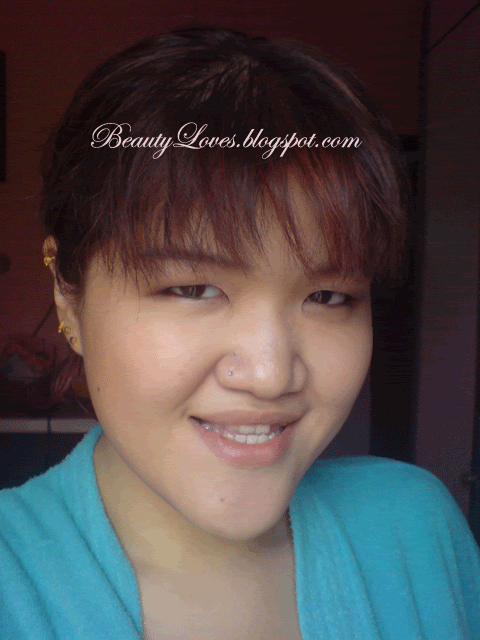 (Camwhore a bit)
Price: RM 38.00
Net Weight: 1.5 gram
Suitable for: Beginner and UP
Dependency: None (Or the casing if you do not like this plastic housing)
Available at: Shiseido counters
Would I buy this again: NO (but I may get the same pink I have now)

Tip #1
As I mentioned earlier, you gotta layer this shadow on to get an exact match to the pan. Unless you're going for a sheer shimmer, of which I will answer "Why don't you just not wear makeup?"

Tip #2
Never only use a single colour on your eye! If you are reading this and you are a teen/just started makeup, go learn how to use light and dark colours to contour your eye. Look at my picture and you will know I suck too. *grin*