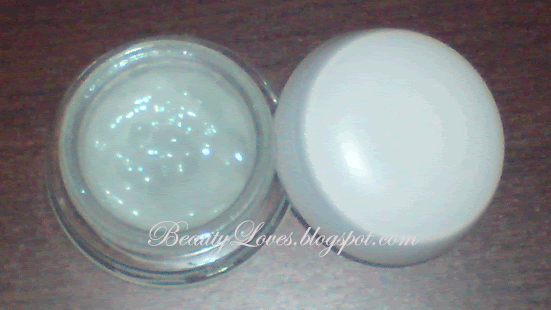 If you wanna read the full spill-all on this product, I suggest you click
this
. If however you just want the short version of it, I am your man..woman.
The first time I used this moisturizer was last year, while I was holidaying in New Zealand. Spring was peeking around the corner but the wind still had some bite in it (read: dry-
la
). Nobody bothered to tell me that the sun was a big problem down there (the sky was clear blue everyday and not a cloud in sight), so in the course of a few days, my face was burned.
So one day I sneaked into my sister's room to partake of her
SPF 25 sunscreen
, of which I am still using now and will introduce to you later on. And it is this same day, that I discovered the joy of a very wet, moisturizing moisturizer.
I am such a good storyteller.
When I got back from NZ, I did not immediately change to this moisturizer. It was only when I start getting peeled cheeks that I realized my skin was too dry and too oily at the same time. Hello Combi Skin! So one day when I was walking around Subang Parade, I decided to stop by the Biotherm counter and wrap my greedy hands around the tub. The SA was just
too good
, because she convinced my sister to get other products.
Anyway to cut a long story short, this products works like a charm for my skin. In a matter of days, my cheeks were no longer peeling, my skin feels soft to the touch after applying it, and my complexion got better because it is now moisturized properly. Since this moisturizer comes in a gel form, it did not overload my combi skin with oiliness and stickiness.
Its light green colour and soft fragrance reminds me of cucumbers. It is marketed as a day cream but I find that it also works as a night cream for me because my skin is still young so it does not need so much creaminess at night. Additionally I sleep in an air-conditioned room and in the morning, my skin does not feel tight and dry. Good, moisturizer, good!
The only gripe people might have with it is that it comes in a tub form. Some people think that scooping up the gel with fingers is unhygienic. Perhaps you can buy a smaller empty cream pot from Sasa or pharmacies, scoop up a small amount with a clean spatula and use the small tub everyday. At least it keeps the bigger original tub marginally fresh.
Price: RM 140
Net Weight: 50 ml
Suitable for: Normal and Combination skin
Dependency: None
Available at: Biotherm counters and Sasa
Would I buy this again: YES

Tip #1
Remember to apply on your neck too! Your neck will tell your age more than you IC will, so always give a share to your neck in whatever you apply to your face. Apply in a up-down up-down motion.